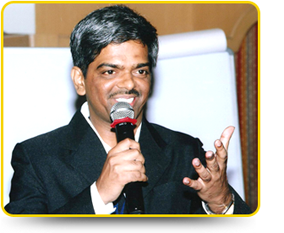 Vinayak Deshpande,
CEO
Post graduate in Statistics from Mumbai University with first rank.
After 6 years in academics, founded 'Sankhya Analytical Research Pvt Ltd'.
Over 10 years of rich experience in executing, managing and delivering assignments in Clinical Data Management, Pharmacokinetic Analysis, SAS/R programming and Biostatistics.
His experience varies from phase I to phase IV/PMS clinical trials, bioequivalence studies, In Vitro Bioequivalence, In Vivo-In Vitro Correlation (IVIVC), Stability Analysis and Meta Analysis.
Over the years, he successfully managed assignments in the regulatory frameworks of DCGI (India), EMEA, US FDA, WHO, ANVISA (Brazil) and Health Canada.
This email address is being protected from spambots. You need JavaScript enabled to view it.